A dryer is probably one of the most important appliance in your house and any problems with it can be a very big nuisance.
There are a lot of components involved in a dryer and using it without some parts or with faulty parts can lead to some serious issues.
Let's take a look at the importance of a lint trap and dryer sheets and whether you can use your machine without them. 
Can You Use Dryer Without Lint Trap?
A lint trap and a dryer sheet are some of the most important parts of a dryer. While you can choose not to use dryer sheets while running the appliance, it is not recommended that you do so without a lint trap. It can lead to clogged air flow, higher heat generation, excess lint and can even pose a fire hazard. You can also use vinegar, aluminum or baking soda instead of dryer sheets.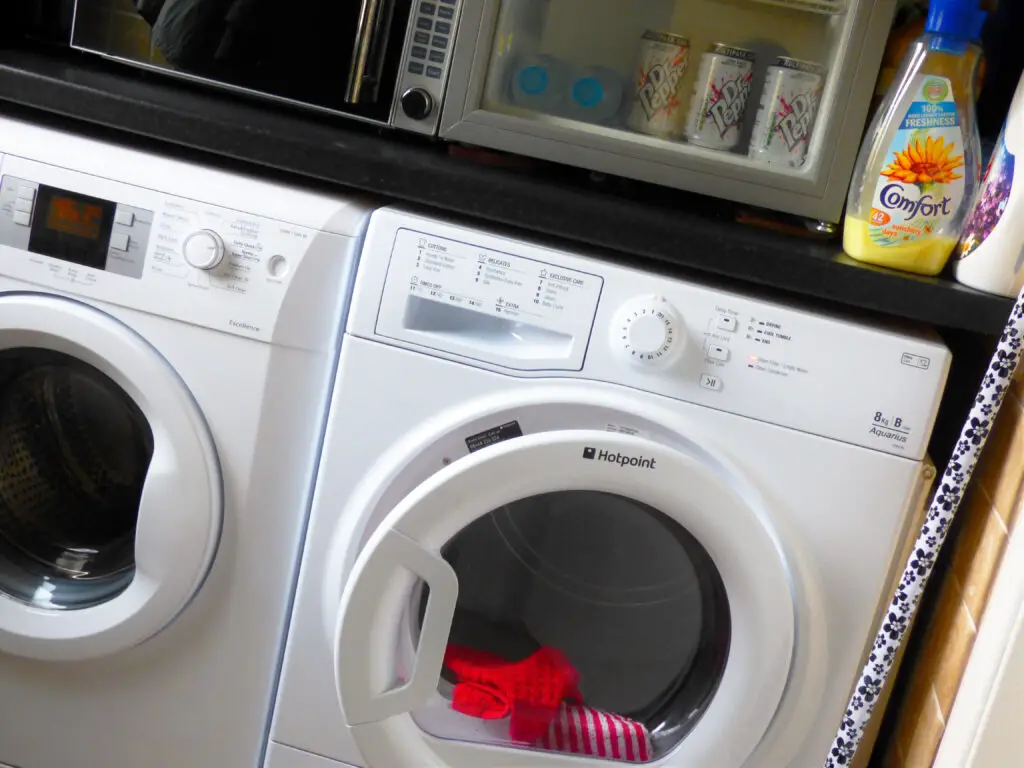 Are Lint Traps Necessary?
No matter which dryer you end up using, there will be lint. These lint particles can collect over time and can not only block your dryer vent and duct vent, but it can also contaminate the vent. This contamination can lead to mould and fungal growth over time. 
Excess lint is also a very big factor behind dryer fires. Not a lot of people are aware of the fact that lint can be very flammable. Excess lint build-up can not only reduce air flow within the appliance, the hot air which is released by the dryer can easily catch the lint on fire. 
While some newer dryer models don't have a lint trap, if your appliance uses one, it is necessary for it to operate normally. You shouldn't operate a dryer without a lint trap, especially for prolonged periods of time. 
How To Locate Lint Traps?
Different appliances have lint traps in different places and each machine has a different way to access it. It is recommended to check your user manual properly to find out how to access it. 
How To Clean Lint Traps?
When you get access to the lint trap, it is likely going to be covered in sticky wet lint. The lint will likely be coated with detergent residue. The best way to clean it is using a soft brush and paper towels. If the lint screen is removable then soak it in warm water for about 10 minutes before suing the brush to clean it off. 
It is recommended to clean your lint trap and screen every 3 months for optimal performance. 
What Happens If You Use The Dryer Without The Lint Trap?
A lint trap basically prevent build-up of lint in the exhaust vent of the dryer. Too much lint can not only reduce air flow which will let the hot air circulate within the dryer for a longer period, it can also increase the chances of lint fire. 
Some dryers don't require a lint trap so don't be alarmed if you notice that your dryer doesn't consist of one.
What Are Dryer Sheets?
Dryer sheets are basically sheets of polyester fabric which are embedded with a fabric softener, a wax coating and are scented which makes the dried clothes, smoother, softer and pleasant to smell. 
Dryer sheets also prevent the build-up of static due to the dryer processes and reduce wrinkles in the dried clothes. This means that the dried clothes will be less clingy and softer to touch. 
Can You Use Dryer Without Dryer Sheets?
A lot of people feel that dryer sheets are absolutely essential to a dryer. This is not true and as a matter of fact, you can use your dryer without dryer sheets. You can also choose from some of the alternatives out there. 
Some of The Pros and Cons of Using Dryer Sheets
Some of the pros of using dryer sheets include reduced static, softer fabric, reduced wrinkles and cling, fewer lint and a fresher smell to the clothes. 
On the other hand, some of the cons include presence of harmful chemicals, skin irritation due to the chemicals, reduced wicking and absorbency of the fabric, they can also enhance any existing health conditions like allergies and asthma and lastly, you will have to keep buying them. 
What Happens If You Use Dryer Without Dryer Sheets?
Dryer sheets are not at all essential while using your dryer. If you don't use them, the dried clothes might feel stiffer and they will have more static which can be more annoying to some than others. The clothes might also not have the same fragrance if you would have used them and they might also contain more lint. 
What are Some of the Alternatives to Dryer Sheets?
If you don't want to use dryer sheets, there some DIY alternatives which you can go for. 
You can opt for vinegar by adding ¼ to ½ cups to a damp cloth and placing it on top of the clothes before drying them. You can also add ¼ cup of baking soda right during the wash during the main cycle.
You can also opt for dryer balls which are generally made of wool. Place them in the dryer in a similar manner as you would while using dryer sheets. You can also crumble aluminium foil into a ball and place them in the dryer.
If you want some kind of scent, feel free to use essential oils during the drying process. 
Can You Use Dryer Without Vent?
The main uses of a vent include air circulation, enhanced drying and an improvement in the appliance performance. Vents help in preventing overheating and reduce the amount of lint generated during the process. 
Although you can use a dryer without a vent, it is not recommended that you do so. The heat and lint build-up can increase the chances of a possible fire. Lack of venting will also increase humidity and moisture build-up within your house and the appliance. 
It should be noted that if you are using gas dryers then having a vent is absolutely necessary. Lack of venting can lead to carbon monoxide poisoning which can be lethal. 
What Happens If A Dryer Is Not Vented?
If your dryer is not vented properly it can increase the amount of moisture, humidity, heat and lint within your appliance and even around it. Improper ventilation also makes the appliance more prone to fires and faults. 
What Happens If You Use Electric Dryer Without Vent?
Although it is not recommended that you do so, you can use an electric dryer without a vent for a few times. You will just end up having more humidity and lint in the vicinity but nothing which will cause a lot of damage.  
How Important Is A Dryer Door Seal?
If you have a dryer, chances are that it will have a door seal between the drum and panels of the dryer cabinet. Usually, dryers have a seal both in the rear and front edges of the drum. They are very important for proper functioning of your dryer and you should immediately replace or repair them if there is any wear or tear. 
The first function of the door seal is to trap the heat generated by the coil within the dryer. Optimal amount of heat is necessary to properly dry your clothes and you can regulate this heat depending on the type of fabric you are dealing with. 
Damaged seal will allow much of this heat to escape the appliance which will make the appliance work even harder to generate the ideal amount of heat. This will not only damage your appliance, but it will also increase your electricity bill. 
It also prevents any of the clothes from spilling out of the dryer when the drum is working. A damaged or missing seal will mean that the door of the dryer won't close properly and if you are dealing with a larger load, then there is a chance that the clothes will end up spilling out of the dryer. 
Can You Use Dryer Without Felt Seal?
A felt seal is a very essential part of your dryer and you should never use the appliance without it. Without a felt seal in place, there will be increased friction between the dryer parts.
For example, the front of the dryer's drum and the front panel of the unit can come into direct contact and the resultant friction can damage the dryer parts and lead to costly repairs. 
Conclusion… 
While you don't have to use dryer sheets, it is highly recommended to have a functional lint trap while using your dryer.
Without a lint trap, the vents of the appliance can get clogged over time which can lead to higher heat production, reduced air flow and even poses a fire hazard.
Some newer models of dryers don't require a lint trap.