Caulking is an absolute necessary part of any construction process. It ensures that there is a tight seal on your bathtubs, showers, window panes etc. But for it to be really effective, it is necessary for the caulk to get cured properly. Lets take a look at what happens if the caulk gets wet before being cured. 
If you pour water on a caulk before it has been properly cured, it will not only ruin the look of your fitting, but it will also compromise the formula of the caulk itself. The seal which it was supposed to provide will not be as effective. You can speed up the drying or curing time by keeping the room ventilated, increase the temperature of the room and to try reducing the humidity. 
What Will Happen If Caulk Gets Wet Before It Cures?
Caulk is a special compound, as in it emerges as a paste but quickly turns into a solid. The polymeric substance which it is composed of also acts like a waterproof seal once it is fully cured. 
If the caulk has not been cured properly, the seal which it is supposed to provide won't be as strong. This means that if water gets applied to the caulk it can lead to the caulk cracking, breaking its seal, taking a much longer time for it to cure and even wash out. 
While small amounts of moisture will only extend the curing time and maybe lead to small amounts of moisture getting stuck within it, a long time exposure can ruin the entire seal. 
It is recommended to protect the caulking from any moisture for at least 24 hours after it has been installed. A moisture ridden caulk can even lead to mould and mildew formation within it and around your bathroom installation.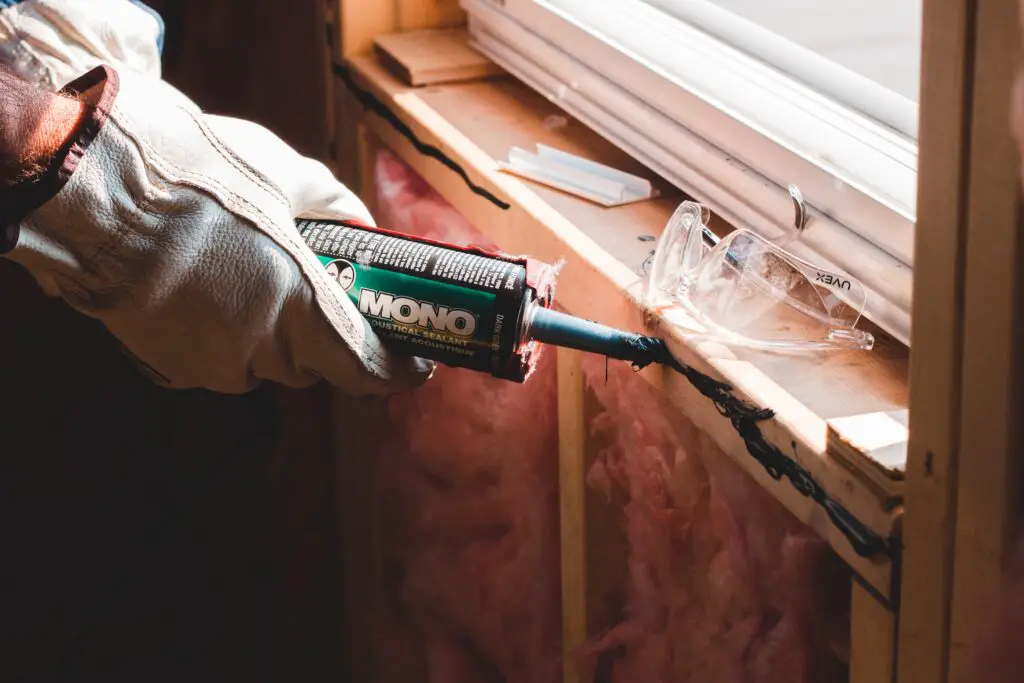 How Long Before Caulking Can Get Wet?
There are two stages to a caulking getting cured, the first one involves it drying up completely. This usually only takes a couple of hours. The caulk at this stage will be dry to touch and completely solid. At this stage, you can continue with the other work in your house as the caulk won't be disturbed. 
But this stage does not mean that the caulking has been fully cured. During this stage, it is not recommended to pour any water on the surface. 
To be fully cured, a caulking usually takes anywhere between 24 to 48 hours. You should wait for at least 2 days after caulking has been applied before you can get it wet. 
How To Tell If Caulk Is Cured?
Once your caulk has fully dried, that is when it is fully dry to touch and it has hardened, it is a good sign that the caulk has fully dried and cured. But to be perfectly sure, once it has fully hardened, you should not pour water on it for at least 24 hours. This is because the caulk first dried and then it takes an additional amount of time to fully cure. 
How To Dry Caulk?
Although caulk will usually end up drying itself, there are a few things which you can do to speed up the process. There are a few factors which determine the drying times which you can enhance to speed up the entire process. 
Heat, wind and ventilation are some of the most important factors which you can control. If you live in a hot region or if you are caulking during the summers, then the drying time might be significantly low. You can also place a heater in the room or use a blow dryer to aid you. 
Make sure to keep the room well ventilated while the caulk is drying. Open all the windows, turn on the fans and open the door as well to get a cross breeze going. 
You can also place a de-humidifier in the room to speed up the evaporation. 
Can You Dry Caulk With A Hair Dryer?
Although you can use a blow dryer to speed the curing process, it is not a necessity. It might also take a really long time for it to fully cure even with a hairdryer which can not only be tiring but might even end up harming you or your hairdryer. 
To speed up the drying process, just make sure that the room is getting good ventilation, you can even turn on the fan to speed up the process. If you live in a sunny and hot climate, then the drying process will be much faster. 
Enjoyed this article? You may like these as well:
Conclusion 
If the caulking gets wet before being properly cured, it can lead to cracks within it which can affect the seal which it is supposed to provide. It can also ruin the look of your caulking and can even lead to it flaking off.