It can be a big problem if you are constantly smelling gasoline in your house. This is not something which should be taken lightly, and it should be treated immediately. When other appliances are not working you can take a day or two to get them fixed but not in this case.
Being late in identifying and fixing a gas leak can be the difference between life and death. Let's take a look at how to identify and prevent any gasoline leakage in your house. 
The first thing which you should confirm is whether the smell is of gasoline or something else. Gasoline is a petroleum product which entails that any stain or smell left behind comes from the oily residue or the sulphur and nitrogen present in the fuel.
If you smell something like this, you should immediately leave the premises and contact your gas provider. Also make sure there are no sparks or fires in the house. 
Why Does My House Smell Like Gasoline?
The first thing to know here is that gasoline smell is pretty unlikely in your house. If it is in fact gasoline, it's likely to be coming from the car in the garage, your lawnmower, or even gas that is produced from appliances.
It is also considered one of the safer fossil fuels around humans.
It's possible that you might be confusing the smell of gasoline with some other gas or an entirely different substance.
But this does not mean that you should take it lightly.
The other possible source of the smell can also be natural gas or propane gas which can turn out to be even worse.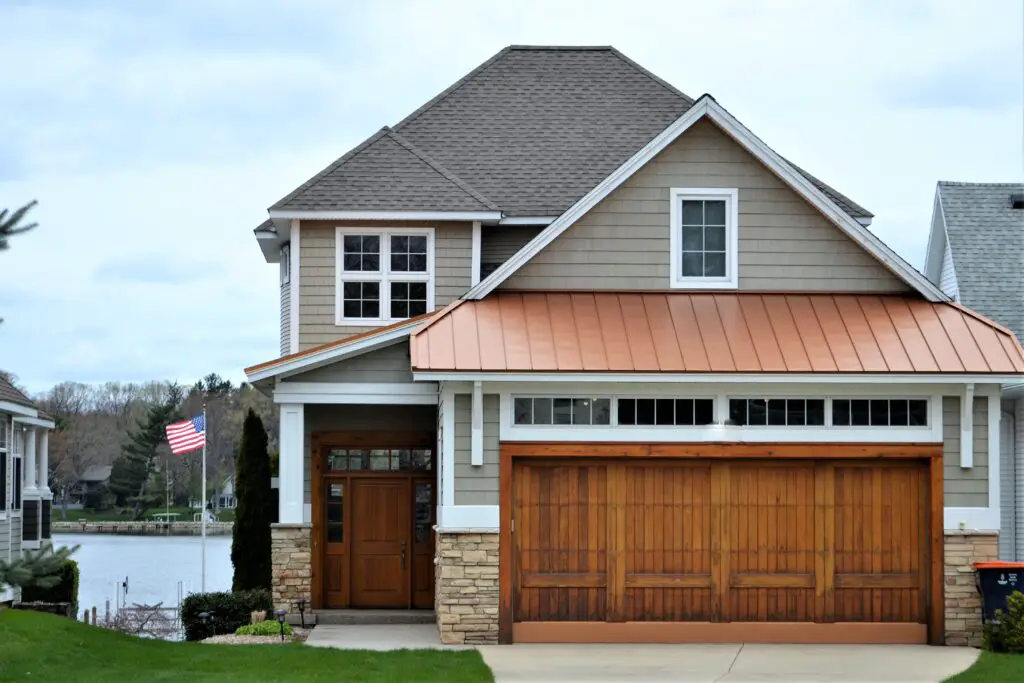 What Causes You Home To Smell Like Gasoline?
If you have natural gas supply to your house or if you have propane gas supply to your house, then you should first check if there is a leakage from the gas supply. Try checking if the fireplace in your house is leaking or not, especially if it is powered by propane or natural gas. 
A lot of people also confuse rotting eggs or meat smell with that of gasoline. So, check your garbage bag is there is any smell coming from there or not. if you have a garage it would be a good decision to check for any gas spills from cans or even your car. 
Go to the front of your house and check if there are any bubbles coming from any standing water. If there are bubbles it could mean a leakage from the exterior gas supply. 
There are a few sources which can be responsible for gasoline smell in your house. It is possible that some gasoline got spilt on your clothes while refuelling the car. The other reason can if you work somewhere where you come int contact with gasoline products. Once gasoline gets on your clothes, it is pretty hard to remove so the smell can survive for a long time. 
What Should You Do If There Is A Gas Leak In Your House?
As soon as you think that there is a gasoline or natural gas smell in your house, make sure to open the windows and doors so there is enough ventilation in the house. If you have kids, then make them leave the house for the time being.
Also make sure that there are no open flames in the house and nothing which can create sparks. 
Even if the smell is not of natural gas, propane or gasoline it would be better to take this precaution. Try looking for the source of the smell by striking off all the possible sources. If the smell is present outside the house as well, then make sure the neighbours know about this as well. 
After this turn off the main gas supply to the house. Report this smell to your gas provider and ask them to send someone over immediately.
Don't think that if the smell turns out to be something else you will be wasting everyone's time, even if there is a small chance of a gas leak it is very important to follow it up. Get your entire checked for there to be type of a gas leak. 
How To Remove Gasoline Smell From Your House
If you know where the smell of gasoline is coming from, there are some easy ways of removing it. There is a high chance that you might have spilt some gas while refuelling your car, or accidentally spilt some in your garage. There are multiple ways through which some amounts of gasoline can get spilt in your house. 
This smell can take a pretty long time to go, especially if it is on your clothes. If you wash your clothes along with the gasoline smelling one, the other clothes will also have a little gasoline smell on them. 
So how do you remove this smell? The first thing you should do is to hang your clothes outside overnight before putting them for a wash. The offensive odor usually comes from the nitrogen and sulphur compounds, this means that you will have to break them down to remove the smell. You can either put some mild detergent on the spot where the gasoline was spilt or put some homemade gas odor remover on it. 
The kind of odor remover you end up using will depend on what you are going to be using it on. If the material is soft fabric like cotton or wool, you will have to go for a milder one.
On the other hand, if you have to put the odor remover on car upholstery you can go for a stronger one. 
What Are Some of The Best Homemade Odor Removers?
The first option to use here is rubbing alcohol and baking soda. Start off by sprinkling some baking soda on the spot and douse is with a little rubbing alcohol. This is perfect for car upholsteries as the rubbing alcohol evaporates very quickly and doesn't soak the material. 
The second option is using vinegar and baking soda. Spread a layer of baking soda and put vinegar on it. Wait for it to fizzle out for about 15 minutes. Rinse the material after this and repeat the process once again. Both vinegar and baking soda are natural cleaners which are also used as natural deodorizers. 
Another option can also be mouthwash. Yes, you will be surprised by how effective mouthwash is at removing odors from materials. Remember to use an alcohol-based mouthwash. All you have to do is to douse the area with some mouthwash and let it sit for 15 minutes, after this just rinse it out. 
Enjoyed this post? make sure to read our related articles like why does my gas oven smell like gas when turned on and why does my dishwasher smell like rotten eggs
Conclusion…
Smell of gasoline can both be worrying and annoying, although some people tend to like this smell, you shouldn't take the situation lightly.
Once your house has been checked for any leakages and you are sure about the source of the smell, you can go ahead and try to remove it using any of the home-made remedies I mentioned above.