Stained concrete has been popular for over three decades and more and more households are opting for it. They don't only look great but are also long lasting. But have you ever wondered if concrete can be made to look like wood? Can you stain concrete with wood stain? 
In short, yes you can use wood stain on concrete but the results won't be as good as you would have hoped. Using a wood stain will end up only providing a layer, similar to paint, which can be chipped off over time. The best stain to use for concrete is considered to be acid based. 
It can be done and there are multiple ways of going about it. But a lot of people take the wrong approach when it comes to staining concrete.
Let's take a look at the correct way of going about it so you can get the best result..
How To Use Stain Roller On Concrete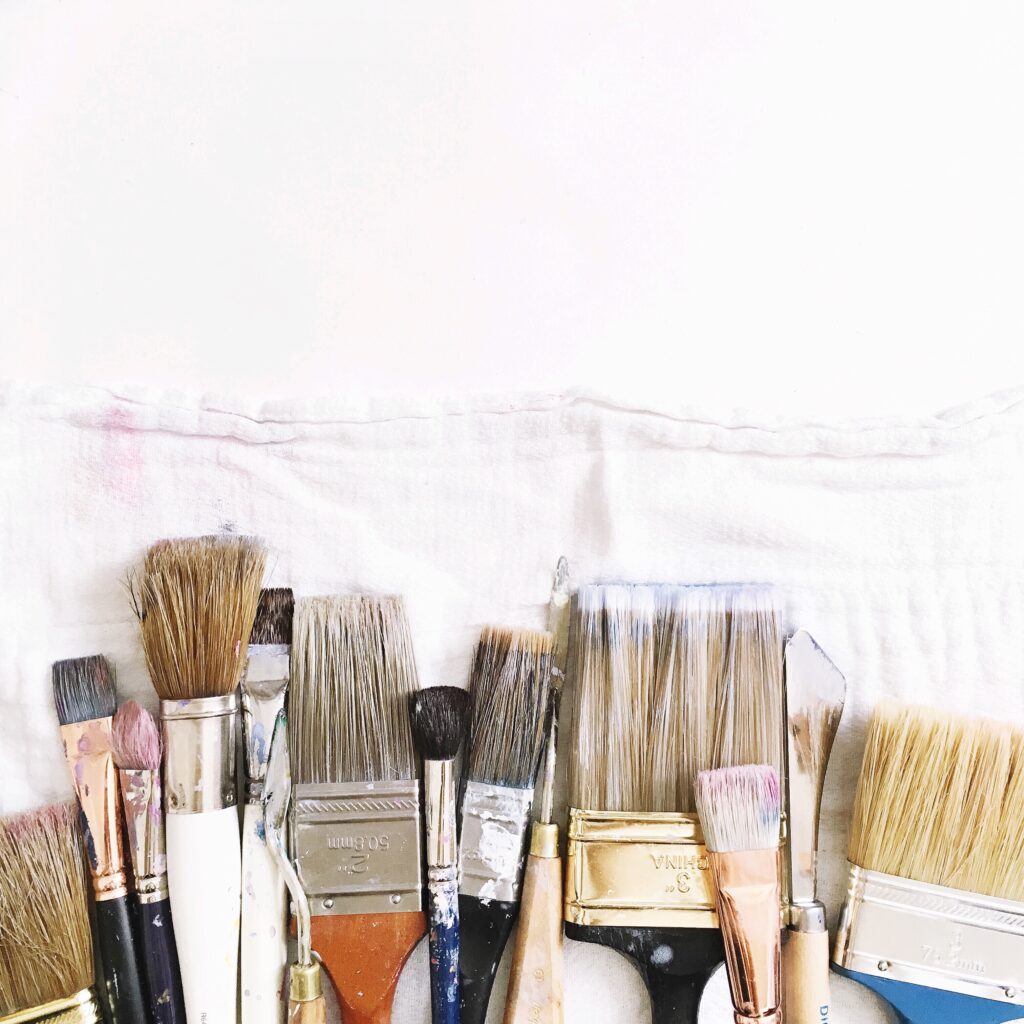 Stain rollers are incredibly easy to use but there are a few things which you will need to pay attention to. First things first, make sure that the concrete surface is clean and dry. Also it is not recommended that you stain a concrete which has been recently poured.
It is recommended that you at least wait for 30 days after the concrete has been poured. 
There are three variations you will need to make, at least they are recommended to be made. If you are using solid bright colours then you can simply use a stain roller. Two coats might be required to get a good result. 
The second variation is using a long pole attached to the stain roller. This will make the entire process much easier and it is much better for your back as well.  
The third variation is when you are going to be using an acid based stain. In this case you should be using a backpack version of stain roller as it is much safer and easier. 
There are two other factors which you should keep in mind. One, the ideal temperature for staining is between 50-90F. Anything too cold or too hot will not give you such a good result. The second factor is that you should be using equal pressure and long strokes while applying the stain. 
Steps For Staining Concrete
Although the actual staining process as I went through above is simple, there are some important steps which you should be aware of.
First, understand that the concrete stain will be permanent so choosing the right stain, the color and the brand is really important. Take your time and research through everything before you decide on it. 
There are two options here, either going for a acid based stain or a water based stain. There are pros and cons to both.
While the acid based stain chemically reacts with the concrete, water based stains simply gets absorbed by the concrete. It gets settled in within the pours and the cracks. 
The acid based concrete is longer lasting and leaves a better finish but the water based stain in easier to apply and work with. Plus the varieties of designs and colours are much more then acid based stain. But the water based stains dry more quickly. 
What Kind Of Stain To Use On Concrete
It is recommended that you use an acid based stain on concrete as it is much longer lasting and gives a better finish as well. 
The second step in staining concrete is to prepare the surface. Make sure it is clean, dry and cured properly for at least 45 days.
I will also recommend that you use a crack sealant as well. it is important that all of the pours and cracks are properly covered and the surface is even.
Also keep in mind that you remove all of the sealers, paints, adhesives and coatings which had been previously applied on the surface. 
The third step is staining the concrete. Make sure you apply an even coating and use long brush strokes while doing so. Before staining the entire surface, apply the stain on small area to get a look at the final result. 
What Are The Post Staining Precautions You Should Take
First, wait at least for a day before applying any kind of finish sealers on the surface. Finish sealers leave a great looking and shiny surface behind. It also makes the surface shinier and repel dirt. 
How Long Should Concrete Get Cured Before Staining
The general advice which you will receive is that you should at least wait for 30 days after the concrete is poured. Anything before that and you will not get such a good finish. The concrete will not be able to soak much of the colour and the stain. 
Some companies on the other hand recommend a wait of 60 days. I would suggest that you at least read the instructions before using the product. I would recommend that you should wait for 45 days after the concrete was poured. 
Can Concrete Be Stained To Look Like Wood
Yes absolutely! And the process is very easy as well. All of the steps will be exactly the same except the actual staining step. First, you should pick a lighter color which is still in the brown family so it can look like wood. 
Apply the coat evenly in one directly using a towel, yes you read that right. Don't worry if the finish isn't smooth, it is meant to look like that.
Now use a darker brown stain and apply in as thin lines like you would see in wood. And then spread this layer using a towel as long straight lines. This will give the feeling of wood. 
Next is scoring the concrete which will result in a wood like texture. You can use a metal punch tool and score straight lines using a ruler. 
Simply apply a dark brown transparent stain and the surface will finally completely look like wood.
In Conclusion…
Staining concrete is very easy and not even that expensive. They leave a long lasting and premium looking finish.
Just remember to follow the steps carefully and make sure you take all of the precautions.
Also pay attention to the post staining treatment, this is the time when concrete stains really shines through. 
Enjoyed this? Make sure to read these next:
How To Remove Moisture From Double Pane Windows? (EASY STEPS!)