If you have decided to repaint or redo your cabinets, the whole process can be quite confusing. Any making the wrong choice might ruin days of preparation.
Following the steps properly can result in beautiful cabinets which can completely change your house.
Primer is one of the most important steps of painting cabinets you should know how to use it correctly. 
How Many Coats Of Primer On Cabinets?
Usually, you will only need one layer of primer unless you are dealing with wood which is darker in colour. In this case you will have to go with Double coats, but make sure to wait before the first layer has dried before putting another. You should never use more than two coats of primer on cabinets. 
To learn more about how to properly prepare your cabinets to be painted, keep reading…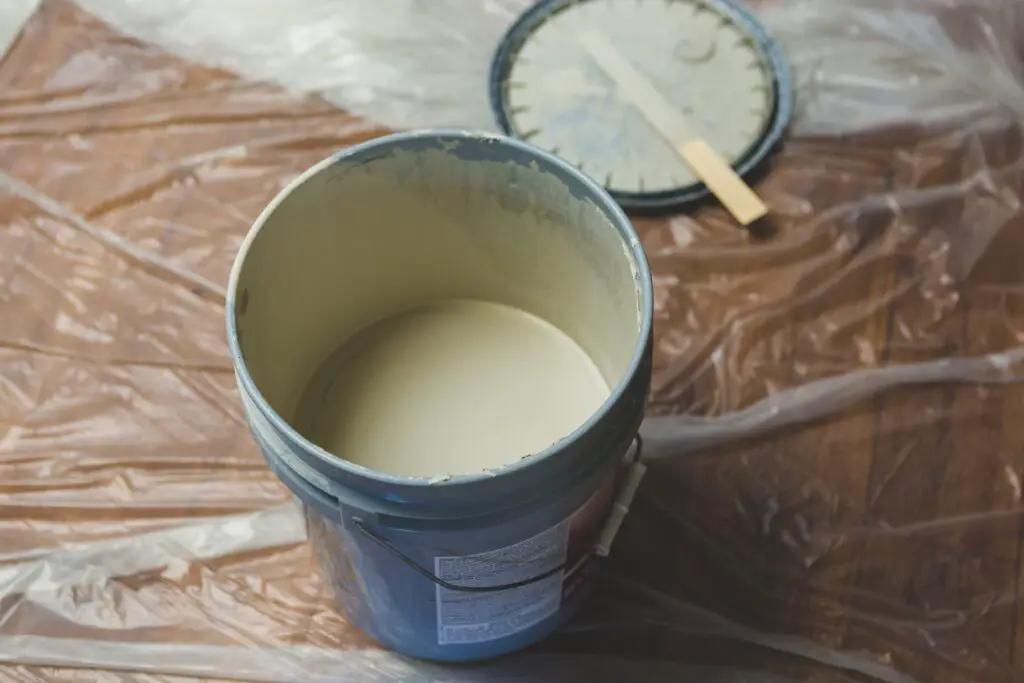 Why Do Cabinets Need A Coat Of Primer?
Primer acts like an adhesive and an extra surface before putting another layer of paint on the cabinets.
Whether you are using paints, stains or finishes having a coat of primer will help them stick to the surface of the cabinets in a much better way. 
How Many Coats of Primer Do You Need For Your Cabinets?
In most cases a single layer of primer should be able to get the job done but if you are working darker woods or difficult surfaces then another layer can be applied once the first layer has dried completely. 
The maximum number of coats you should use is two.
How Long Should Primer Dry On Cabinets?
Don't rush into painting right after applying the primer. You should let it thoroughly dry which will give you much better results at the end.
The average time you will have to wait is around 24 hours, but if it has not dried completely even after this, give it a few more hours to let it completely dry. 
But with some latex or water-based primers, they can completely dry in about 12 hours as well. But be sure about this before starting the paint job. 
Different Types of Primers
When you go into the market looking for primers, the task of painting becomes even more annoying once you see the amount of options in the market. Here is a short rundown of the different categories to clear it. 
Oil Based Primers 
This category is one of the most popular in the market. Oil base primers are known for their versatility and durability.
They can be used on most surfaces and provide excellent stain protection along with good coverage.
The only downside is that it can take a long time to dry and they also contain VOCs. 
Bonding Primers 
Bonding primers are the go-to if you are dealing with difficult surfaces, including the ones whose paint keeps coming off.
Another advantage is that it can even coat shiny surfaces which might bring down your sanding time. But on the other hand, this can also be costly. 
Latex Primers
This type is much more flexible in use compared to oil-based primers and are perfect for drywalls which are still unfinished. Latex primers also dry quickly and contain lower amounts of VOCs. But it does not have a lot of stain repellent properties. 
Shellac Primers
Shellac primers are some of the most trusted ones in the market. They have excellent stain protection and can be used with both oil and latex paints.
They also provide a good seal on surfaces. But they can have a lot of VOCs and use denatured alcohol for thinning which can be harmful to health. 
How To Apply Primer on Cabinets?
The first step which you have to go through is choosing the right primer. Consult a professional to be fully sure before moving ahead.
If you are looking to hide some stains or if you are using on old wood then oil based primers would be the best. Although latex and water-based primers also dry quickly. 
Remove the doors and the hardware elements from the cabinets and set them aside. Once this is done, clean the cabinets using 1 tablespoon degreaser and 1 quart of water. You can also use dishwasher soap here but make sure to use a clean cloth while cleaning. 
After this, you should sand the cabinets a little bit using medium grit to make the surfaces smoother and to remove any old paints. 
Apply the primer using a roller or a brush but make long strokes to give a smooth finish. 
Let the primer dry and apply another layer if needed, once it has dried, the cabinets are ready to be painted. 
Different Situations Which Might Require Priming
If you are still confused whether you need primers or not, these are some of the situations where you must use them. 
It is perfect to be used when there are water stains on the wall. Especially if there are water stains. 
If you are considering to do some patchwork on your cabinets then you should apply primer. 
Smoke damage can also be completely covered up by applying a coat of primer. 
If you have a newly constructed drywall then using a primer will ensure a smooth surface upon painting. 
Conclusion 
Ideally you can use one layer of primer on your cabinets unless you are dealing with darker colour wood or stained cabinets, where you can use another layer once the first one has dried. 
Enjoyed this? You may like our related posts on: