A refrigerator is possibly the most important appliance to have in your kitchen, so it really does pay off to put some good effort into choosing the best one for your home.
With so many different refrigerator brands available, trying to sort through them all and choose the right one can be very difficult. There are so many recommendations on which refrigerator brands to consider, but there isn't much information out there on which refrigerator brands to avoid.
I have found Kitchen-aid, Frigidaire, Whirlpool, Bosch, and Beko to be some of the refrigerator brands to avoid. There are better alternatives to these brands that last longer and, on many occasions, have better customer service.
To help you avoid choosing a refrigerator brand that will only disappoint and cause you frustrations down the line (not to mention waste your money), here are the refrigerator brands to stay away from!
Why You Should Avoid These Refrigerator Brands
The list below of the refrigerator brands to avoid might include some brands that you may have thought were some of the best options. It is important to note that even the most reliable brands have some models that aren't up to scratch, and which really shouldn't be associated with the brand name.
The brands or models listed below have all had negative reviews from users, and should probably not be on your to-buy list.
It is important to do research on brand names and certain models, rather than just going with the reputation of a brand that has been around for years, as newer models might not be up to scratch and might not be as durable as the older models – no matter how fancy the new features may seem!
Refrigerator Brands To Avoid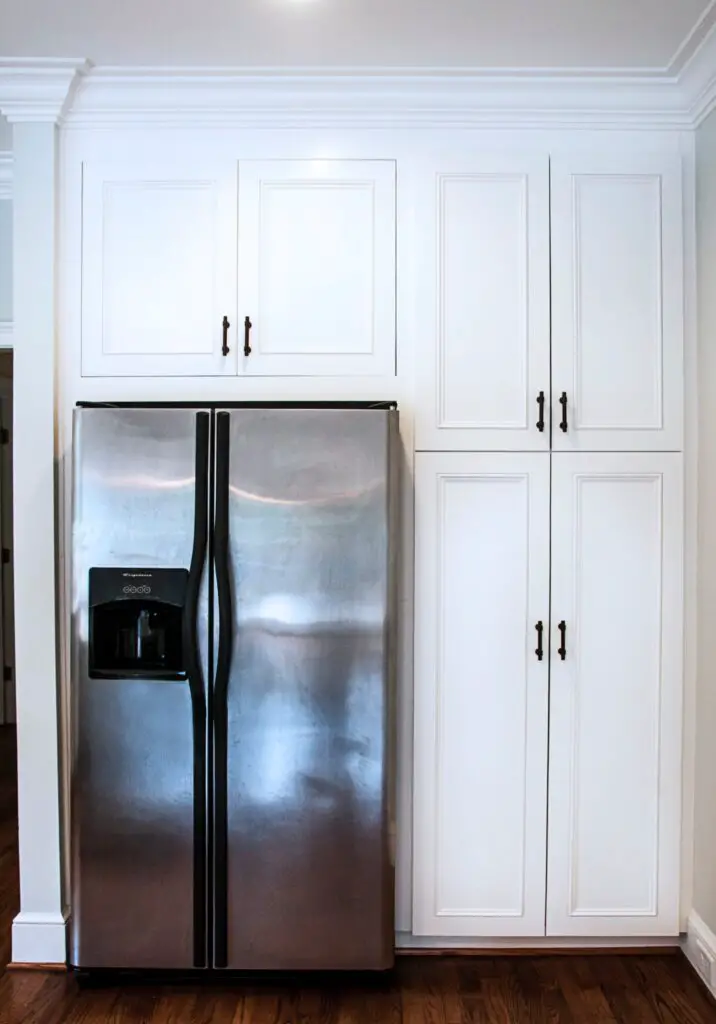 Below are the refrigerator brands to avoid, and certain models you should stay clear from as well. 
KitchenAid 
KitchenAid makes many different kitchen appliances, and while many of these are reliable and durable, their counter-depth French door fridges are best not brought into your kitchen.
There are a few different counter-depth French door fridges in the range, and they are very attractive fridges, so it is easy to see why so many people choose to purchase them.
As beautiful as these fridges are, they have many flaws and will cause you frustration with how many things might go wrong.
These are some of the most common problems that users encounter with the counter-depth French door fridges.
The doors often become misaligned, which can cause them to not close properly, which then completely messes with the cold air retention.
The fridge leaks water often and can either leave puddles under the vegetable trays inside the fridge or even leak water onto the floor.
Made from stainless steel, the fridge looks nice, but some areas on the fridge rust easily, which can really bring down the look.
There are reported issues with both the internal water dispenser and the icemaker.
The fridge becomes noisy after a few months, which can become quite irritating in your home.
The after-service from customer support is not as good as it should be, and you could be left battling to find spare parts or having the fridge repaired.
Frigidaire Refrigerators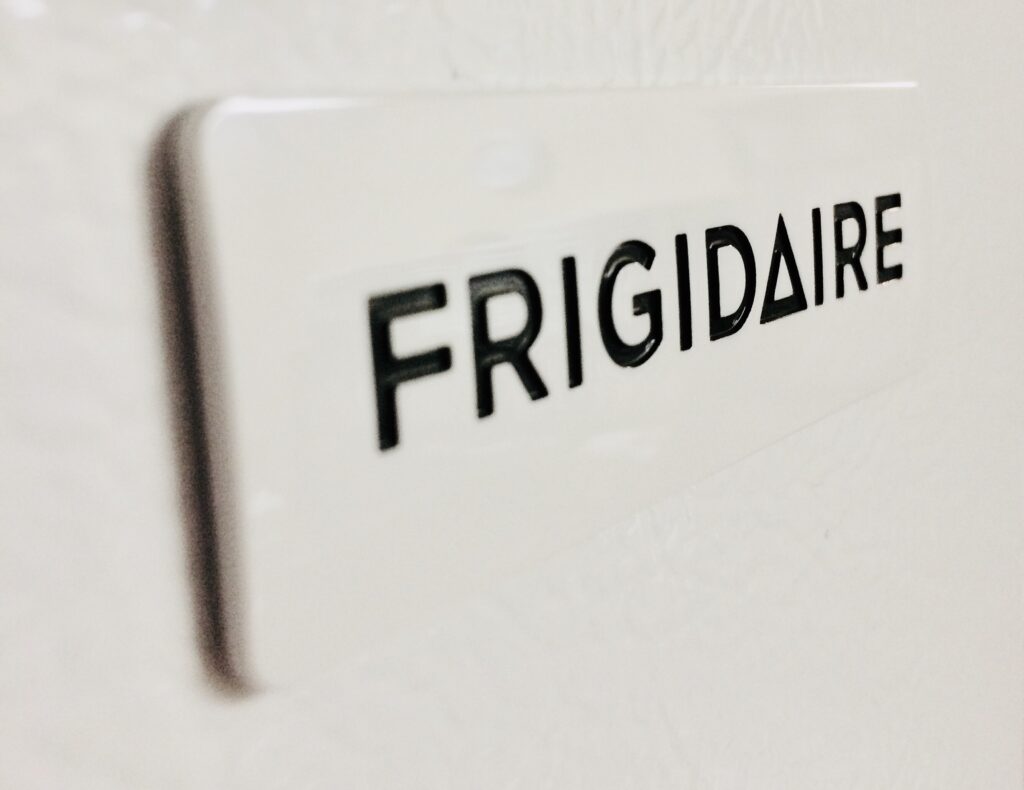 Frigidaire is a popular kitchen appliance brand, and while the brand is growing in popularity as an affordable appliance option, there is some caution you should take.
Generally, Frigidaire is a good brand to choose from, but their fridges can be very unreliable, and some of the models are worse than others.
One model you need to stay clear of is the Frigidaire FGHB2866PF, which has not had good reviews by those unlucky enough to make a purchase.
The French door fridge really looks quite nice, but it has many shortcomings. The adjustable interior storage, the digital temperature control, and even the mark-proof stainless steel all sound like great features, but some drawbacks just do not make it worth the purchase.
These are the most common complaints that come with using this fridge:
The doors become misaligned after some use, which means the seals are not as effective as should be.
Any spares or repairs to the fridge can become very costly.
Using the water dispenser can be tricky, as the handle is very sensitive, so you might have some water pouring out much faster than you intended at times.
There are not good warranties that come with the purchase of the fridge, so you are left on your own if the fridge malfunctions further down the line.
There have been reported problems with the cooling function of the fridge, with it not being reliable, and fluctuating instead of keeping to a constant temperature.
Whirlpool
It might seem odd to have Whirlpool on the list of brands to avoid, but there is a certain Whirlpool fridge that brings down the whole brand, which is otherwise reliable and wonderfully effective.
Most of the Whirlpool appliances can be recommended, but the Whirlpool Fingerprint Resistant fridge is one that you should avoid.
Some of the features include the fingerprint-resistant coating, the door alarm, an automatic defrost, a dual evaporator system, and even a stainless steel finish, but do not let these features sway you, as it has received very negative reviews due to its lack of performance and numerous other issues.
These are the reasons to avoid the Whirlpool Fingerprint Resistant fridge:
The space inside the fridge is not distributed well, and despite how big the fridge appears, it does not hold as much as you might hope.
The shelves found in the door of the fridge are very narrow, so there are certain items that will not fit in the door of the fridge that would fit in most other fridge doors.
Handles found on the drawers in the fridge are not very strong and can crack or break quite easily.
Customer service from Whirlpool is not what it used to be, and you might battle to get much help if you have any issues with your fridge.
The motor tends to make noise after a few months of use.
Some customers report that the ice maker leaks, which could cause an additional mess in the kitchen.
Bosch 
Bosch is another brand that you would not expect to see on the "refrigerators to avoid list", but once again, all of the appliances from Bosch are not bad, just some models that are not as good as you might be used to from the brand.
When it comes to Bosch, it is not just one model that you should avoid, but a whole fridge series. The Bosch 800 Series has a few issues that run across the different models and is a series that should be put aside.
The design of the fridges is quite captivating and would complement almost any kitchen quite well, but don't let that fool you. Here are some of the most common problems people have had with the Bosch 800 Series:
The crisper draw, where you should keep certain vegetables and fruits to keep them fresh, does not work as well as a crisper draw should and does not keep in humidity too well.
The icemaker has various issues which do not help it dispense or make ice very smoothly.
Shelves inside of the fridge are not designed very well, which means that there is less space in the fridge than what there should be.
Even though it is a Bosch range, some of the parts are made with cheap quality materials and have the potential to crack or break easily.
Beko
Beko is known for their great fridges, which mostly do stand the test of time. However, this reputation does falter when it comes to the Beko GN1416220CX, which should not be aligned with the other Beko fridges that actually work well and last long.
This particular model is not long-lasting and is not durable. A fridge should be reliable and simple to use, and this model simply does not tick those boxes.
The features might seem very attractive, and the innovative design of the fridge might be why you are considering it, but the flaws are quite overwhelming, and it is most likely going to land up being a waste of your money.
These are the main problems faced with the Beko GN1416220CX fridge:
The customer support from Bosch is unreliable. Previously, Bosch had decent customer support, but more recently this has faltered, and you might find it difficult to receive help from aftersales.
The walls of the refrigerator are not strong and are flimsy and easily broken. Strong, thick walls help with insulating temperature, and this model does not offer this.
A more irritating problem, users have reported that the fridge makes a very loud noise when the ice maker is full.
It is not a long-lasting fridge, and after a few months or years, you might find yourself needing to buy a new fridge.
Which Brand Of Refrigerator Is Most Reliable?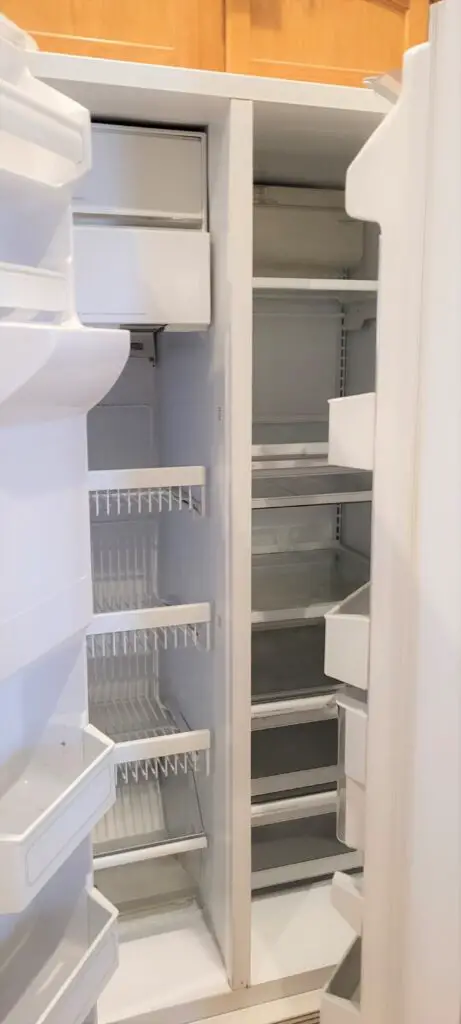 It is difficult choosing the one brand which is most reliable when it comes to refrigerators, but possibly on of the best options would be LG.
LG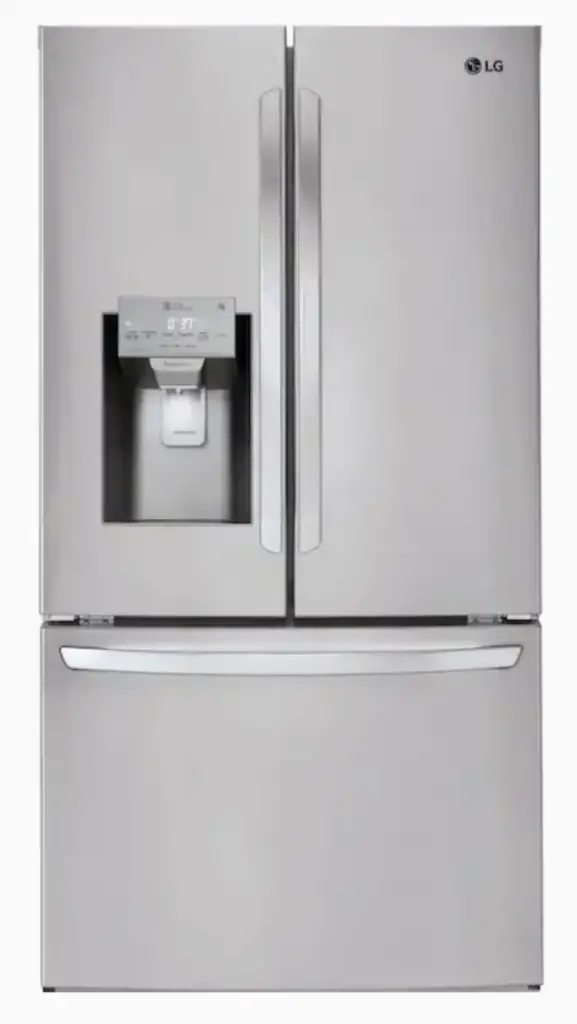 LG is a well-known brand that has been trusted in homes for many years, with many different appliances on offer. Even though LG is considered to be the most reliable refrigerator brand, they are still fairly affordable, and accessible to most households.
The customer service you would receive from LG is also some of the better customer services around, and there are some great warranties offered with their fridges.
The newer LG fridges boast the following benefits and features, as well as being wonderfully reliable:
Internal LED lighting to illuminate the fridge whenever it is opened.
Dual ice makers to ensure that there is always ice available to use.
Smart Wi-Fi options, allowing you to connect the fridge to your Smart Home hub and control it anywhere in the house.
Smart Cooling System which alternates temperature when there is a need to, which actually helps to keep the internal temperature consistent.
The stainless steel of the newer fridges is also durable and will help the fridge last for many, many years in your kitchen.
GE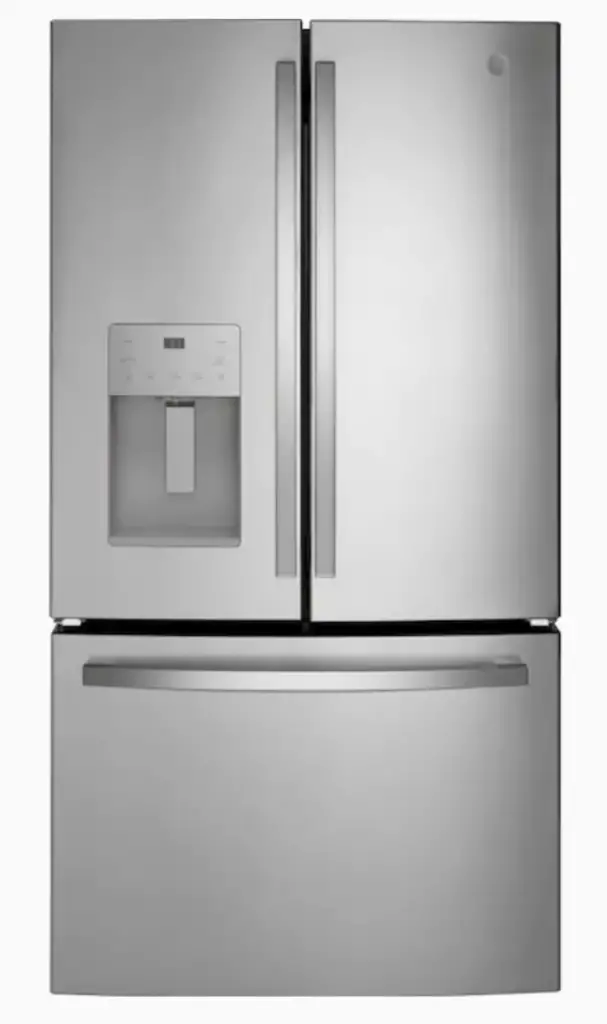 Another amazing option is GE.
GE is a household name and manufactures remarkable and reliable refrigerators. Not only are they a great products, but if you're on a budget, they offer reasonably priced French door refrigerators which look just as great as they work.
Samsung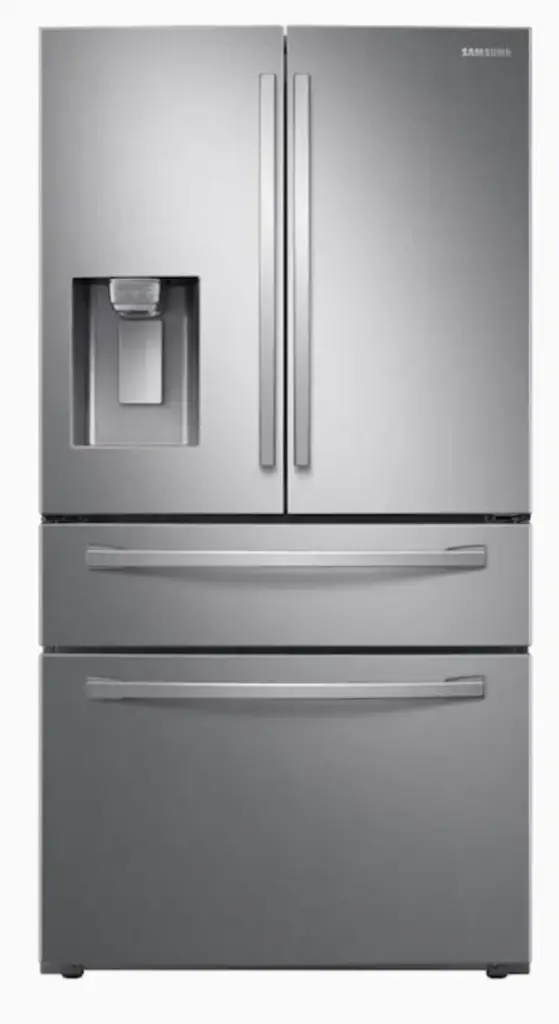 You really can't go wrong with 99% of Samsung products and their refrigerators are no exception. Although some may only associate the name 'Samsung' with electronics, don't be fool.
Samsung was one of the first companies to combine smart technology with their freezers and temperature regulation.
Samsung also sells more refrigerators than any other manufacturer. They are known for their reliable products that last for years.
Are Expensive Refrigerators Better?
Whether or not expensive refrigerators are better is totally dependent on your budget, and what you consider expensive. You get budget tier fridges, which are more likely to not last too long, and which will not have too many features.
You then get mid-tier fridges which have some basic features and which will last a little longer, but still not as long as more expensive fridges.
Next are high-tier fridges which hold a higher price tag. These come with better features and are definitely longer-lasting than most of the other options.
These high-tier fridges are considerably more expensive than many of the other fridges available, and for many of us, these fridges are out of our budget. However, they will last longer, and the features are worth it, but only if you make use of them.
There are refrigerators which are even more expensive than these, which come with some amazing features, which are very large, and which have beautiful designs. The price tags that these hold are quite substantial, and for many, these are not worth the purchase.
If you are in the market for a new refrigerator, it is worth buying a mid to high-tier one, as it will last longer and the features will make the experience better. You are also most likely to get better customer service from a more expensive refrigerator.
Choosing The Right Fridge
Choosing the right fridge for your home is not easy, but use the above list to avoid any refrigerators that are just going to be a waste of your money.
When choosing a new refrigerator, consider your space constraints, what features you might want, such as a water or ice dispenser, a double door option, or more freezer space, and then try and shorten your list from there.
By avoiding the above brands, you will likely be able to choose a fridge that serves your family well and which will last for decades in your kitchen.
Always make sure to read customer reviews before choosing a fridge, as you will at least be able to discover any problems other people have had with the fridge, and hopefully avoid them!