Problems with your washer is one of the fastest ways to ruin your day. It can throw your entire week's schedule out the window. Let's take a look at some of the possible reasons for your Whirlpool washer to be stuck on sensing and what you can do about it. 
Some of the most common methods to fix your washer if it is stuck on sensing include represent the appliance, finding out the exact error code through diagnostics, removing the blockage from the drain hose, pump or impeller and running a drain or spin function.  
How to Know if Your Washer is Stuck on Sensing?
Most Whirlpool washers these days have a sensing light which indicates that your appliance is in sensing mode. If you have set the 'water level' knob to 'auto sensing', then every time you switch on your washer, it will sense the amount of water present in the appliance to clean the laundry load. 
Once the washer is filled with the required water amount, it will get out of sensing mode to begin with the wash cycle. 
If this sensing light continues to blink after some time, it could indicate that your appliance is stuck in this mode.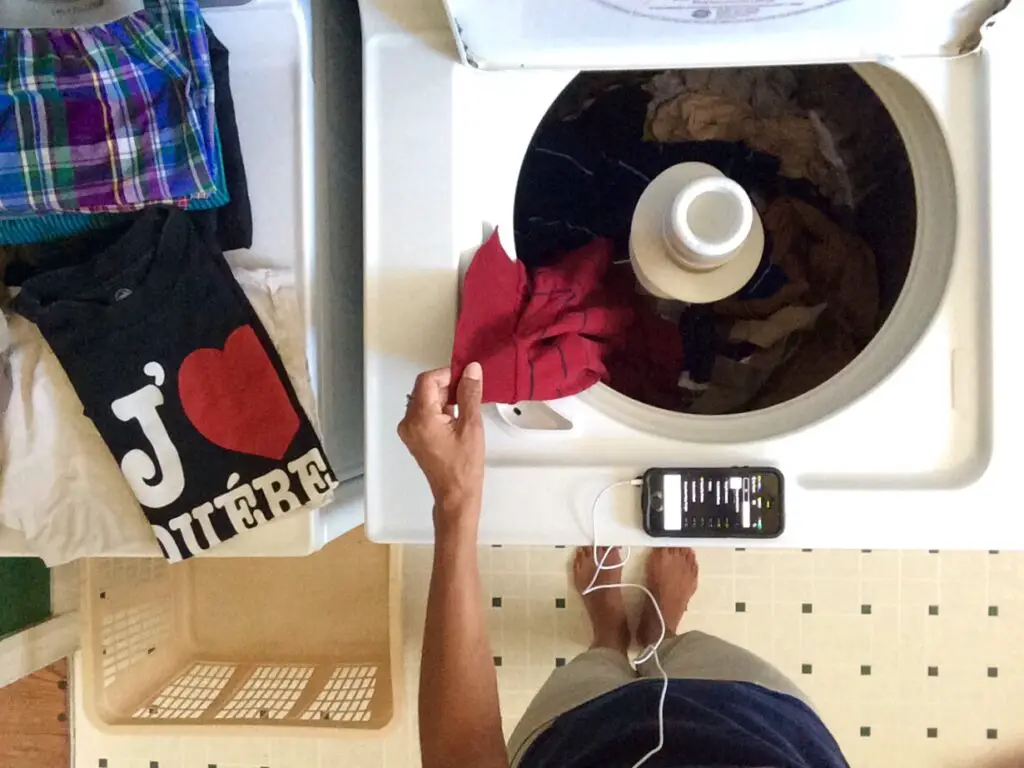 Reset the Washer
The first thing which you can do to fix the issue is to reset your appliance. Different washer models have different methods of being reset and you should refer to your user manual. 
Some of the most common methods of resetting Whirlpool washers include:
Switch off the appliance and unplug it. Wait for at least 15-20 minutes before plugging it back in and switching it on. You can also unplug the appliance and plug it back in, lift the lid and close it about 6 times in 12 seconds. 
These two methods get the job done with most models, if they don't work, refer to your model specific manual. 
Read: How To Clean Mold From Front Load Washer Gasket?
Enter Diagnostics Mode
There can be a lot of reasons for your washing to be stuck on sensing. You can find the exact issue by entering diagnostics mode on your appliance. It will show you a specific error code which is the problem behind this issue. 
Using this, you can contact or request a service knowing exactly what's wrong with your appliance. 
If you have a washer with a digital touch display, you can enter diagnostics mode using the mode option on the screen. If you don't have a touch screen washer, turn the mode dial to get into diagnostics. Turn the dial anticlockwise once, three times clockwise, one more time anticlockwise, and one turn clockwise. 
This seems to work with most models but if you have unable to get into diagnostics, refer to your model specific instructions. 
Drain and Spin Function
If your washer is stuck on sensing and you are unable to access the diagnostics mode, running a drain and spin function can help you in determining the problem and run the diagnostics properly. 
If the water is able to drain from the washer and your appliance is still not spinning, it may indicate a problem with the shift actuator. In most cases, you will have to replace this part to get into diagnostics and find out the exact problem. 
On the other hand, if the water is not draining than you cannot start the spin function. There can be multiple reasons for the water to not drain, let's take a look. 
Read: What Should You Do When Your Samsung Dishwasher's Heavy Light Is Blinking
Possible Blockage in the Drain Hose, Pump and Impeller
Over time with continuous use, lint and other small objects like pins and buttons can get collected inside the appliance and end up blocking either the drain hose, pump or the impeller. Regular maintenance is enough to prevent this issue in the future. 
Open the side and back panels of your appliance and check the pipes for any signs of blockage. If you are unable to do it yourself, seek professional help. 
If you found some blockage, you can either clear it and clean the parts yourself or call a professional to help you.
If you are not experienced in doing this, disassembling the units, cleaning them and putting them back in place can be a lot of work. 
Possible Reasons for Faulty Drain and Spin Function
A blinking sensing light can indicate a lot of issues and without a proper diagnostics function, it can be really tough to locate the issue.
But even without the diagnostics function, there are some common reasons for the drain and spin function to not function properly.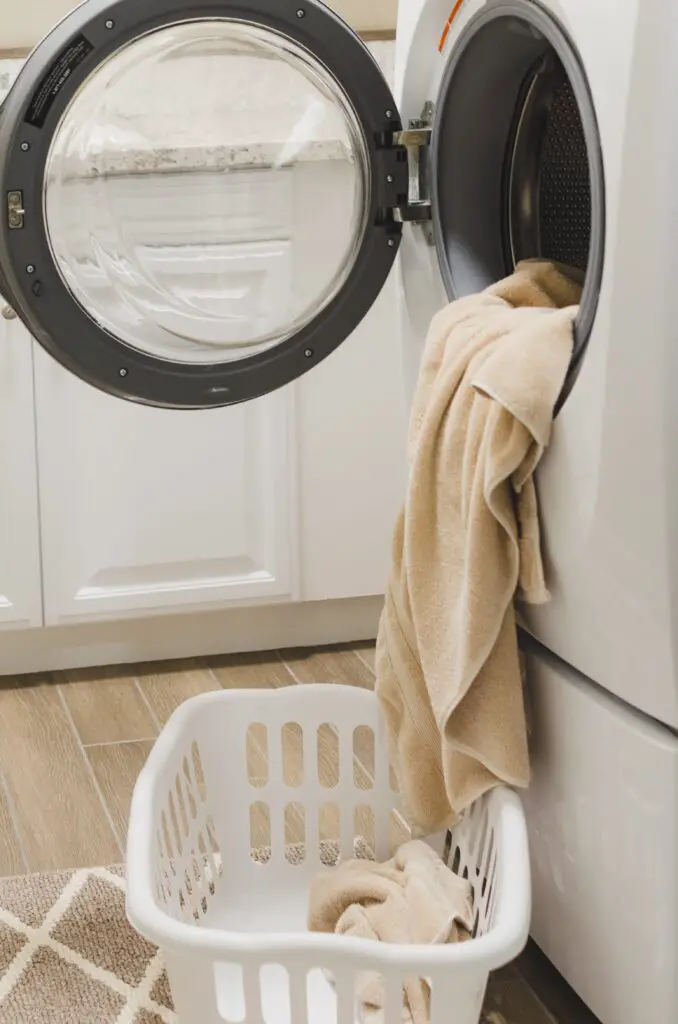 Why Water Is Not Draining From The Appliance
Some of the most common reasons for water to not drain from your washer include:
Obstructions in the drain pump or hose
The drain hose is twisted, bent or coiled. 
Coin trap which is responsible for collecting small objects like coins. This is also responsible for stopping these objects from getting into the drain. 
Your washer is unable to close and seal itself properly due to lid switch assembly or door lock switch assembly damage. 
Damaged or worn-out water pump belt. 
It should be noted and not all of these components might be present in all the models. 
Reasons for a Faulty Spin Function
Some of the most common reasons for the spin function to not work include:
Loose drive belt or damaged belt. 
The motor control board of the washer is not receiving any power or transmitting it to the motor. 
The motor coupling is damaged. 
The door lock switch assembly or the lid switch assembly is damaged and not forming a proper seal with the doors. 
Conclusion… 
Some of the most common reasons for your Whirlpool washer to be stuck on sensing includes blockage in the drain hose, pump or impeller, a faulty drain or spin function, or some bug in the system.
You can either reset the appliance to fix any bug or run a diagnostics to find out the exact issue.